You Are A Potential Inverra Client When You Want . . .
Human Capital|Sales & Marketing|Learning & Development|Product Certification |Executive 360|End User Adoption|Customer Renewals|Quarterly Biz Review|Project Management|Info Technology|Employee Benefits|Supply Chain|Bookings Linearity|Financial Performance|Growth Drivers|Compensation & Rewards|Workplace Safety|Chaplain Productivity|Data Center|Portfolio Management|Recruiting & Staffing|Salesforce Pipeline|Bargaining Negotiations|Customer Engagement|Business Resiliency|Major Account Analysis|Merit Planning|Marketing Leads|Building Badge Swipe|Audits & Findings|Services Attachment|Discount Rates|Employee Engagement|Leaderboard & Ranking|Workforce Planning
We build unique dashboards and visualizations to help tell your performance story. We visualize across all industries.

We build interactive games and leaderboards for customer conferences, product launches and the classroom. Everyone loves games.

Tired of boring out of the box results from your self-service BI tools? End users complaining about your Tableau, SAP, Qlik or Oracle efforts? Send us an email.

Want data across the walls of your operations center? How about large format TVs with compelling data visualizations? Give us a call.

We offer a variety of online financial, compensation and employee engagement benchmarking solutions for associations and employers.

Want to give your sales team a tool to configure products, PIDs and services on the fly? We can help you give them proposal materials in seconds.

We quickly create interactive POCs for you to demo the 'art of the possible' to your team. Give us your data and we'll create something special.

Want users to model business benefits of a product based on a set of interactive assumptions? Want to model ROI for a particular program? We can help.

Let us help you collect, cleanse and configure your data. Think file watchers, admin tools, online data entry, live content aggregators and the like.

Samples Of Our Work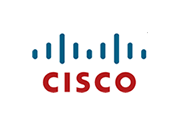 Inverra's technologies and strategies are game changers for our organization. They helped us establish a consistent framework to develop and grow the business with our partners. The custom analytics solutions they developed for us made a major impact on our team and i'd highly recommend them to others!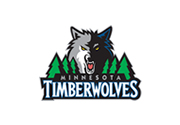 Inverra has been an invaluable guide for us as we transition our sales efforts to a data-driven operation. We have gone from drowning in information to making smart, real-time decisions based on data that is displayed in an easy-to-read format. It's safe to say we are making better business decisions thanks to Inverra.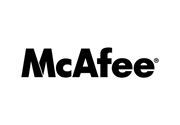 We engaged Inverra to build a set of custom business analytics applications for our Executive Management Team. Their work was highly creative and the result truly had a 'wow' factor. Our CEO and team were very pleased and we continue to work with Inverra on additional projects.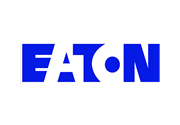 Inverra is an innovative firm that helps to transform analytics into actionable intelligence. Partnering with Inverra enabled my department to present information to senior leaders in a manner that is easy to navigate and interpret on a global scale. We are continually impressed by their knowledge and creativity.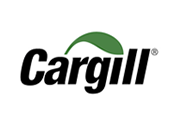 Inverra has done a great job taking our vision and giving our users a tool that helps them understand their costs and make better business decisions. It has really helped us gain the confidence of our internal clients and enabled our users to "know their numbers". Well done, and thank you!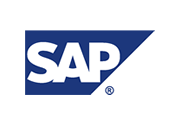 We had the opportunity to work with the Inverra team as part of our SAPPHIRE NOW conference. We contacted Inverra, told them what we were looking for, and they created it in no time flat! Their solution was extremely high quality. We would not hesitate to work with Inverra in the future!
"Inverra Was A Game Changer For Our Organization"
Stan Potter, Cisco Systems Global Alliances Manager
SEE MORE CLIENT FEEDBACK

Our Clients Cross All Industries
/in-verra/
from the Latin 'Invenio'
1. to find 2. to come upon 3. to discover

Established 2000